Since 2013, HCAF has recognized home care professionals for their dedication to the provision of quality home care and for their exemplary service to those they serve.
The annual Excellence in Home Care Awards are held every summer at HomeCareCon, HCAF's Annual Conference & Trade Show, and honor home care leaders, clinicians, caregivers, and advocates.
HCAF is pleased to have such individuals be a part of the Association and honored to recognize them for their tireless efforts in helping to raise the bar for home care providers throughout the state. These individuals don't just represent home care — they are the essence of home care.
Award categories, candidate requirements, and past recipients are listed below. For more information, send us a message or call (850) 222-8967.
Recognizing Award Ceremony Sponsors
Thank you to the following organizations for sponsoring the Excellence in Home Care Awards! HCAF sincerely appreciates their support for the Florida home care industry and commitment to supporting the award honorees.
If your organization is interested in sponsorship, please contact Patti Heid at pheid@homecarefla.org.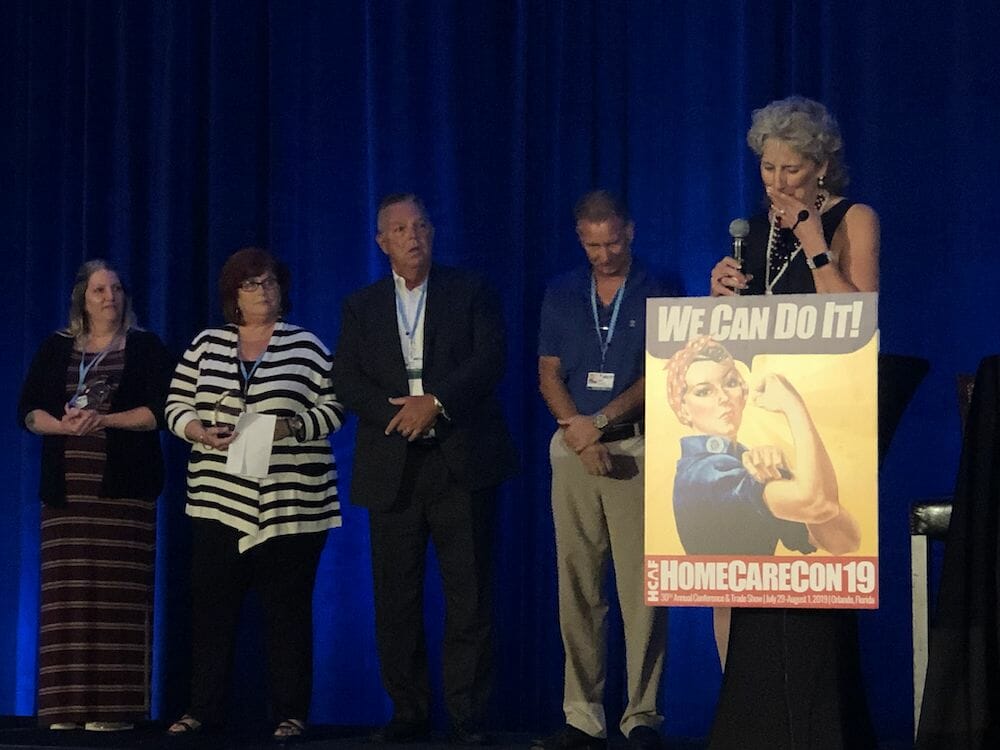 President Denise Bellville presents the 2019 Excellence in Home Care Awards.